Details

Written by Oana
Category: Uncategorised
Published: 03 May 2012
Hits: 365
Into My Mind  by Jana Chantel has been released in September 2011.
Jana` Chantel is a graduate of Grand Valley State University, where she received a degree in creative writing. Inspired by her own personal tragedies, Jana` lends voice to her pain in hopes of helping other young adults work through their's as well.
Details

Written by Oana
Category: Uncategorised
Published: 28 March 2012
Hits: 447
Master of the Flash is back! In his new collection of 200 short-short stories, Salvatore Buttaci introduces us to characters hard to forget. In less than 1,000 words they tell stories of humor, hidden emotions, love, nostalgia, violence, time and space travel, and downright horror. The author's flashes appeal to all readers in search of a good read worth the purchase price. It won't be so easy putting this book down.
Order your copy or Kindle edition at Amazon
Details

Written by Kathleen Martin
Category: Authors
Published: 22 April 2012
Hits: 784
I am the author of "Penny Maybe" and also the screenwriter of the Gemini-nominated film "I'll Never Get to Heaven."
Details

Category: Uncategorised
Published: 16 September 2013
Hits: 333
Welcome to Acacia and Meet the Team
Pellentesque habitant morbi tristique senectus et netus et malesuada fames ac turpis egestas. Vestibulum tortor quam, feugiat vitae, ultricies eget, tempor sit amet, ante. Donec eu libero sit amet quam egestas semper. Aenean ultricies mi vitae est. Vestibulum erat wisi, condimentum sed, commodo vitae, ornare sit amet, wisi. Aenean fermentum, elit eget tincidunt condimentum, eros ipsum rutrum orci, sagittis tempus lacus enim ac dui. Donec non enim in turpis pulvinar facilisis. Ut felis.
Management Team
Robert Smith
CEO
Amelia Brown
Accountant
Mellisa Jean
Secretary
Core Developers
Julia Smith
Co-Founder
Jeoge Williams
Lead Developer
Anna Cruise
UX & UI Designer
Thomas Davis
Graphic Designer
Designers
John Noah
Developer
Willy Goh
Developer
Julian Mia
Developer
Drew Ava
Developer
Details

Written by Oana
Category: Authors
Published: 03 April 2012
Hits: 784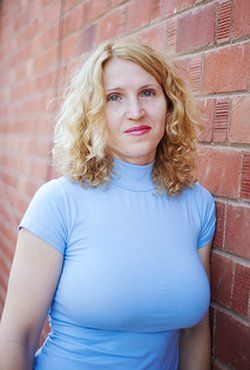 Born in Bucharest, Romania, Oana lived twenty years under the grotesque dictatorial regime of Ceausescu. After the fall of the communism in 1989 she studied languages at the University in Bucharest, then received her Master's at the Jagiellonian University in Krakow, Poland. English is her third language.